History of Gonstead Chiropractic Clinic
THE HISTORY OF GONSTEAD CHIROPRACTIC CLINIC:
The Gonstead Chiropractic Clinic was founded as a small, one door office in Monroe Wisconsin, after the late M. J. Gonstead, D.C., began practice in 1928. As his practice became renowned, more patients were accommodated by the addition of Dr. Gonstead's son, Dr. C. W. Gonstead, and son-in-law, George W. Johnston, D. C.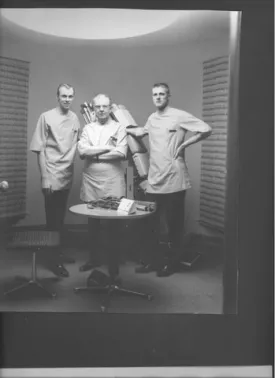 The Gonsteads opened the doors of the Beloit clinic with their decision that a central location would be more convenient to serve patients living in the Stateline Area. The state-of-the-art clinic incorporates many chiropractic concepts the Gonsteads developed.

Now, with the addition of third-generation chiropractors, Drs. Eric and Andrea Gonstead, there is assurance that the chiropractic care system developed by the clinic's original doctors will continue.

If you have been suffering in Beloit, don't wait another second to begin your road to recovery! At Gonstead Chiropractic Clinic, our chiropractic techniques can assist patients with the rediscovery of health and wellness.For others, the chiropractic journey may offer a new sense of balance and wellness that one has never before experienced. If you want to start living every day to your upmost potential, call us at 608-365-1656 to schedule an appointment!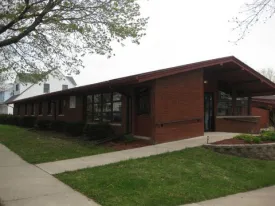 The unique clinic designed by James Dresser of Spring Green, Wisconsin, is located on a serene, wooded, four-acre setting near the junction of Interstates 43 and 90 in Beloit, Wisconsin.